We don't just "crack" your back. We provide unique Chiropractic care utilizing a wide variety of techniques that focuses in balancing the musculoskeletal system to give our patients the treat they need to find, regain and maintain an optimal level of health and wellness. The process of a Chiropractic assessment will typically include:
This is how we evaluate each patient and come up with a treatment plan specific to individual needs. The exam consists of a private one on one consultation, spinal and postural analysis, muscular evaluation and range of motion evaluation. The initial exam usually takes between 30 minutes to an hour. After a full examination, expect to begin your road to recovery!
Procedure in which chiropractors use their hands or a small instruments to apply a controlled, sudden force to a spinal joint. The goal of chiropractic adjustment, also known as spinal manipulation, is to correct structural alignment and improve your body's physical function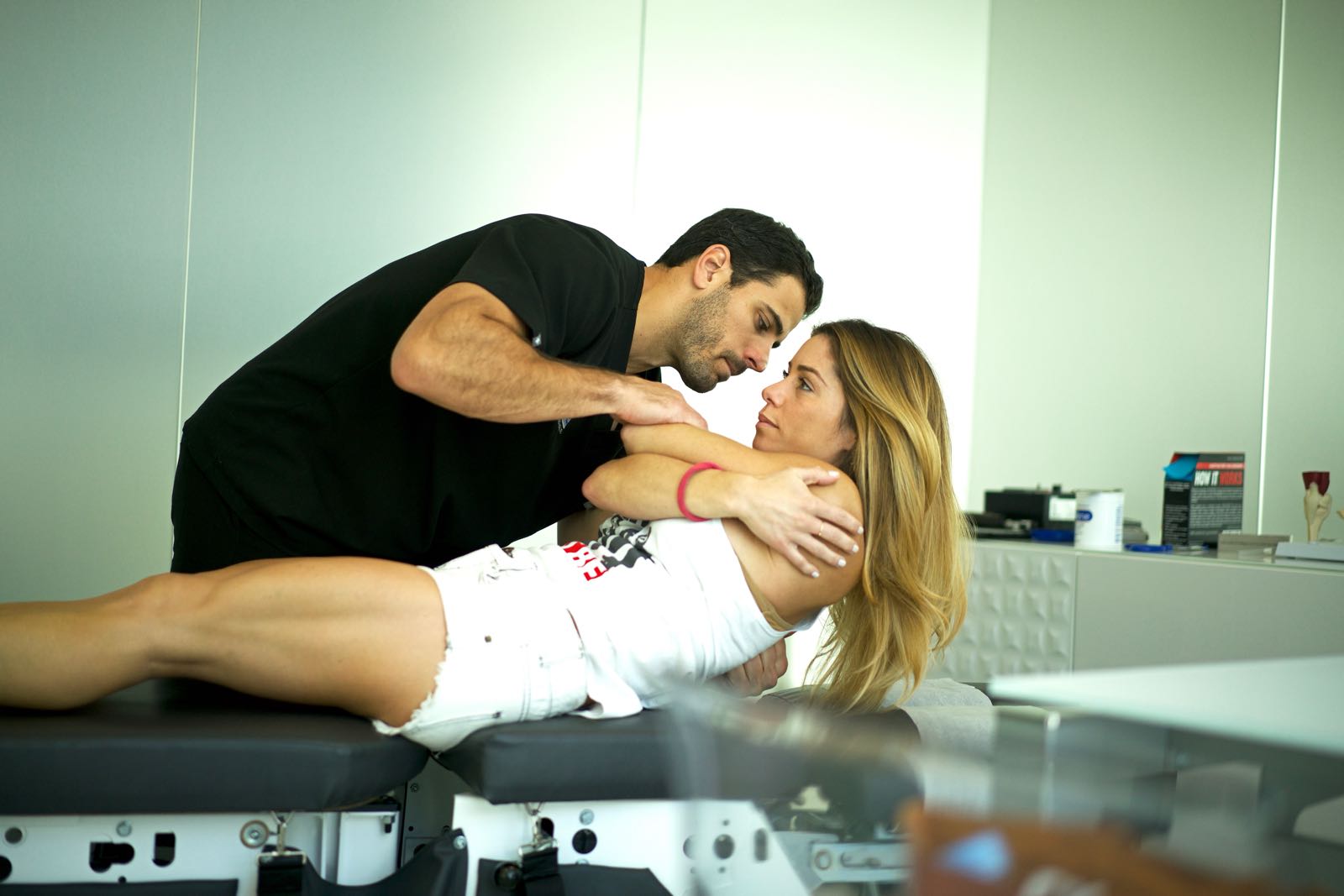 I love the passion he works with!

"Excellent Chiropractor, cool ambiance, great staff. I've suffered from back pain my whole life & I finally found something that is helping me out. I started suffering a chronic episode of sciatica 5 months ago, I couldn't even walk, I tried everything but still couldn't have a normal life & stopped exercising for more than 3 months. I found Dr. Bello and I now I feel better than ever, I'm even working out again. I totally recommend Dr. Be healthy, I tried like 5 chiropractors before and I can say he does an excellent work and I love the passion he works with."

He knows exactly what to do!

"I went here for physical therapy after my second ACL surgery. The staff is very friendly and Dr. Be consistently shows at every step that he knows exactly what to do. I feel comfortable trusting his judgement. It also doesn't hurt that he's a chiropractor, which came in handy since I needed an adjustment from walking around with too much weight on my good leg. 5/5 would recommend"

Dr. BE and his team are miracle workers!

"I workout everyday last week walking home I felt a pinch on my back and the next day I couldn't walk, it was very painful to even stand or sit. I found Dr. Bello because he was one of the first in the result list when I looked for chiropractors in my insurance website. I am so glad he was!! Within 3 days I was able to walk without pain and after a week I was back to normal. Dr Bello and his team are miracle workers!! Highly recommended"